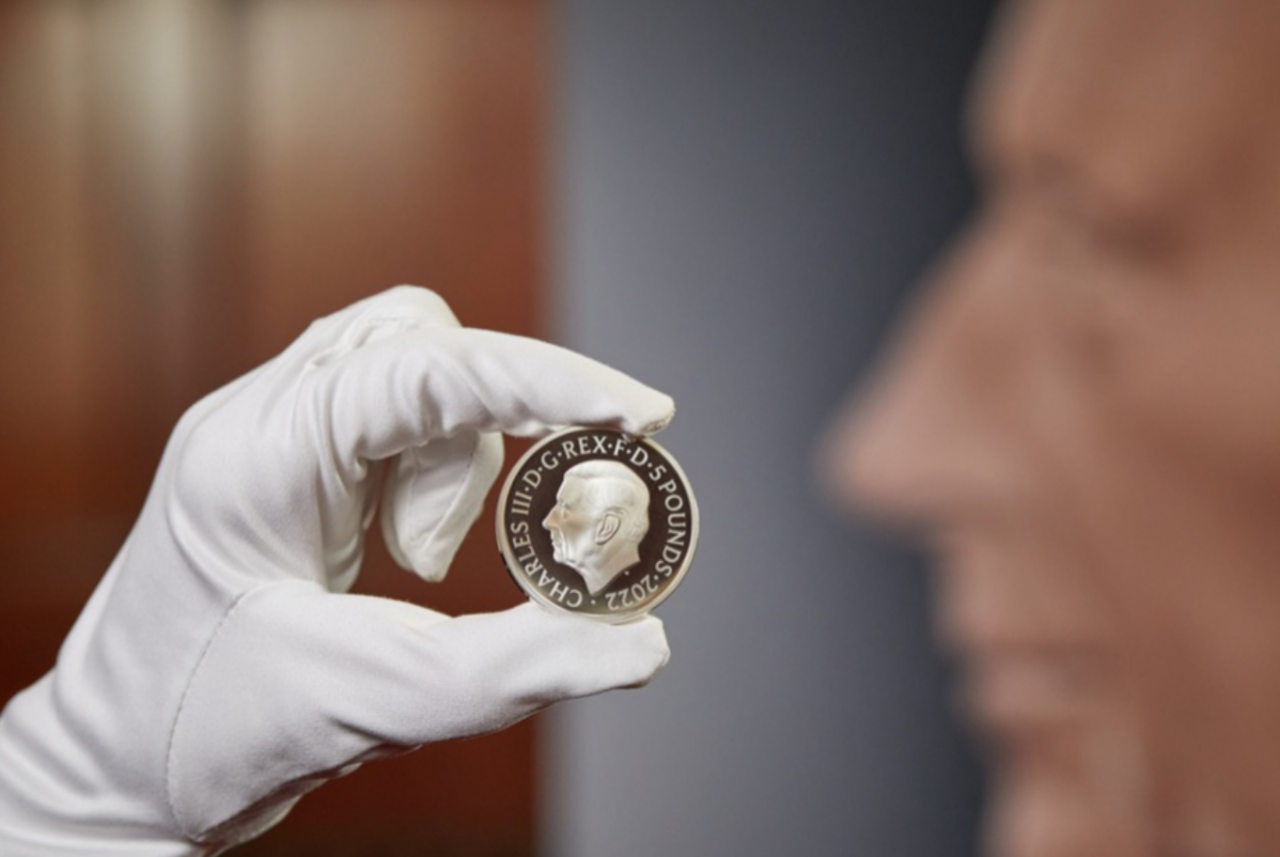 Royal Mint will begin minting bullion coins with the effigy of His Majesty King Charles III 
In an exclusive from Gold and Silver UK, the Royal Mint press office has confirmed that it "will begin minting bullion coins with His Majesty's effigy from January 2023". 
King Charles III Bullion Coin
Exactly which bullion coins is yet to be known, however, this is great news for bullion investors and collectors alike. 
The Royal Mint continues to confirm that legal tender coins bearing effigy of His Majesty King Charles III will enter circulation in the UK. 
Who created the portrait of His Majesty King Charles III?
Renowned British sculptor Martin Jennings created the portrait. In the UK, Martin has created numerous public sculptures throughout the years, notably those of George Orwell and John Betjeman outside BBC Broadcasting House and St. Pancras Station, respectively.
Anne Jessopp, Chief Executive Officer, The Royal Mint said:
"We are honoured to have struck each UK coin of Her Late Majesty's reign, documenting her journey from young Queen to respected Head of State. As official coin maker to the UK, we have told the story of each monarch since Alfred the Great and are now preparing for the biggest change in British coinage for several decades.
"The first coins bearing the effigy of His Majesty King Charles III will enter circulation in line with demand from banks and post offices. This means the coinage of King Charles III and Queen Elizabeth II will co-circulate in the UK for many years to come."
There are approximately 27 billion coins currently circulating in the UK bearing the effigy of Queen Elizabeth II. These will be replaced over time as they become damaged or worn, and to meet demand for additional coins.
Bullion Products.
The Royal Mint's most famous and iconic bullion coins are the 1oz Gold Britannia the Gold Sovereign and 1oz Silver Britannia. 
Minted by The Royal Mint since 1987, the British Britannia contains one troy ounce of gold and has a face value of £100. From 2013 the gold coins have been struck in 24-carat fine gold. 
Gold Britannias also are issued in fractional sizes of one-half, one-quarter, and one-tenth of a troy ounce.
The Gold Sovereign has been produced by the Royal Mint in its modern form since 1817. The Gold Sovereign is one of the most recognisable coins in the world. Struck in traditional 22-carat gold.
Bullion coins His Majesty's effigy. Read more about bullion coins here.